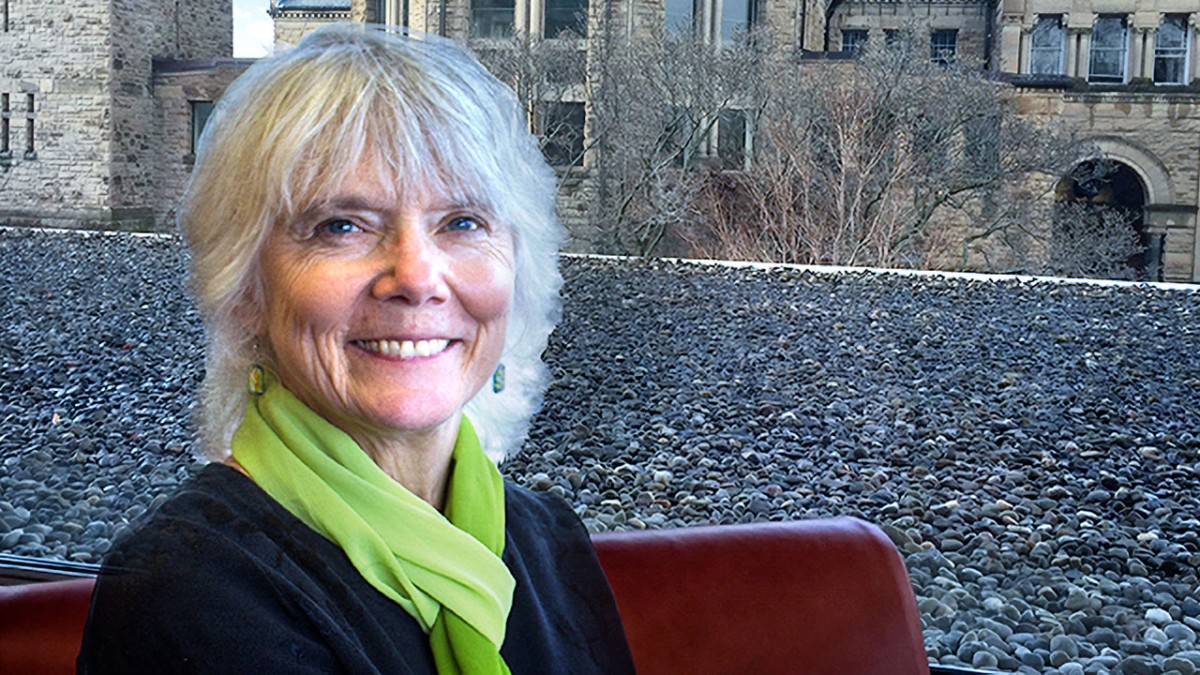 Anne R. Kenney, university librarian emerita, a charismatic visionary who led Cornell University Library through a decade of transformation and growth, died at Hospicare in Ithaca on Feb. 5. She was 72.
From 2007 until her retirement in 2017, Kenney shaped a world-class university library that empowered Cornell's community of scholars, expanded partnerships with institutions around the world and raised the bar on standards for digitization, preservation and open access to research materials.
"Anne was a dear colleague to so many of us. She transformed the Cornell library with wit, intelligence, patience and a superb sense of humor," said Provost Michael Kotlikoff. "Her passion was the library and the people who treasured it, and her untimely passing is a loss for us all."
Kenney first joined Cornell University Library in 1987 as associate director in the Department of Preservation and Conservation. She became the associate university librarian for instruction, research and information services in 2006. Kenney served as the interim university librarian in 2007 and was selected the following year as the 11th Carl A. Kroch University Librarian.
Kenney was renowned internationally as a trailblazer in the field of digitization, developing standards that were adopted by libraries and organizations around the world as early as the 90s. She was also a prolific scholar, publishing more than 50 articles and reports and co-authoring three award-winning books on the preservation and digitization of library materials.
Much in demand for her expertise, Kenney led popular continuing education programs on digital imaging and digital preservation. She also gave talks on every continent except Antarctica, and served as a consultant for research and national libraries in countries including China, Myanmar and Cuba.
For her contributions to librarianship, Kenney received the Hugh C. Atkinson Award in 2014, a top honor from the American Library Association.
Kenney was deeply revered across the Cornell community for championing the library as a vital partner for research, teaching and scholarship.
"The members of the Faculty Library Board deeply appreciated Anne's devotion to faculty concerns for teaching and research alike," said Mary Beth Norton, the Mary Donlon Alger Professor of American History emeritus in the College of Arts and Sciences and past chair of the Faculty Library Board. "From projects with such far-reaching importance as support for arXiv or the 2CUL collaboration with Columbia University Libraries, to providing delivery of books for faculty to department offices, Anne was always responsive to faculty opinion. At the same time, she held fast to her sense of what would be best for the library. It was a pleasure to work closely with her."
With her fierce intellectual curiosity and deep love for special collections, Kenney was also credited for greatly expanding and promoting the library's unique holdings. She played a key role in the acquisition of the Loewentheil Family Collection of Photography, which includes a significant collection of images depicting Black life from the 1860s to the 1960s. She was also instrumental in Cornell's acquisition of the photo archive of the New York Amsterdam News, one of the oldest Black-owned and run newspapers in the country. In 2017, she co-curated the widely popular exhibit The World Bewitch'd, featuring the Cornell Witchcraft Collection.
"Anne built a true fan club among alumni by hosting speakers and showcasing some of the library's treasures in salons around the country," said Beth Anderson '80, Cornell trustee and past chair of the Library Advisory Council. "Her pitch to crowdsource new electrical outlets for the A.D. White Library was one of Cornell's most successful crowdsourced projects ever. Members of the Advisory Council appreciated Anne's skill in leading the library through significant changes and her openness to a variety of ideas and opinions."
Kenney was beloved by library staff as well, particularly for her warm and down-to-earth communication style, as epitomized by her weekly "Take One" emails addressing the library community.
"Anne was such a good writer. Everyone looked forward to reading her thoughts and stories in her Take One messages on Monday mornings," said Michelle Eastman, executive assistant to the university librarian.
Kenney's words were especially uplifting during difficult times, she said.
"I want to express my admiration and respect for all of you – you are doing a terrific job in maintaining services and a positive outlook in this age of uncertainty," Kenney wrote in December 2009, as the library faced budget cuts during the economic downturn.
"Even with everything that is going on, I can't imagine a better library system to lead."
This story also appeared in the Cornell Chronicle.