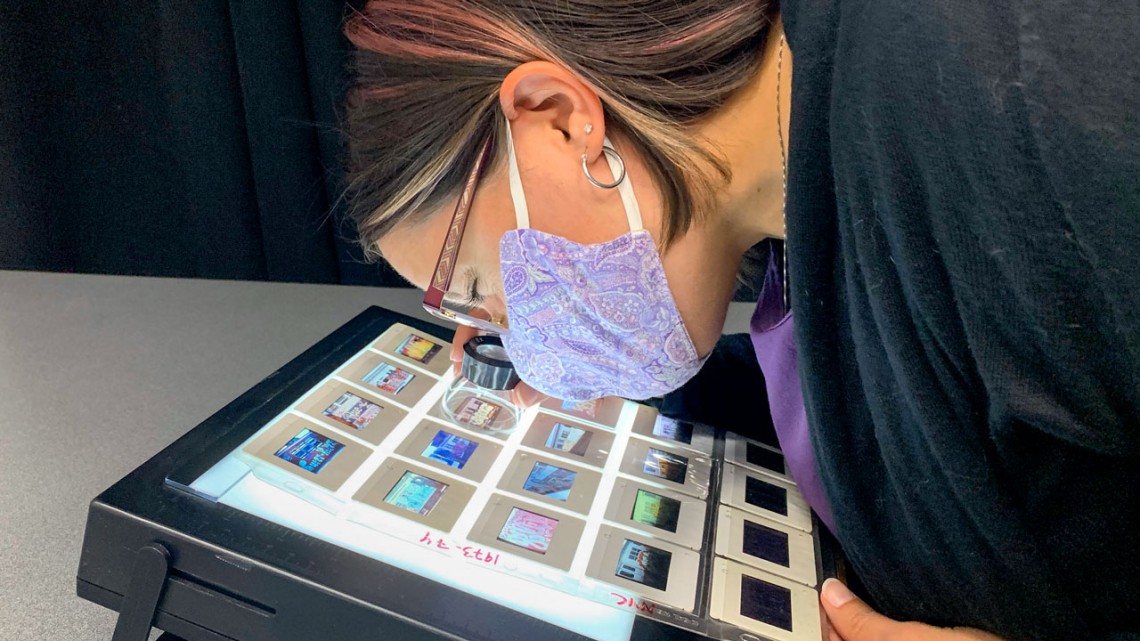 Cornell University Library's annual Grants Program for Digital Collections in Arts and Sciences is funding three new projects aimed at conserving fragile, physical artifacts and digitizing them for research and scholarship.
This year's materials for digitization include the documents of a small, defunct poetry press in Ithaca; Hi-8 recordings of Haudenosaunee cultural events; and photographic slides of long-gone aerosol street art from different parts of the world.
Selected from 17 applications, the projects and lead researchers are:
the Ithaca House Archive, led by Marty Cain, PhD candidate in the field of English;
the Neto Hatinakwe Onkwehowe Collection, led by Mary Pat Brady, associate professor of English, with Breanna Leslie-Skye, PhD candidate in English; and
Street Art Images from the International Graffiti Times (IGTimes), led by Andrew Moisey, assistant professor of the history of art and visual studies, with collaborators Katherine Reagan, the Ernest L. Stern Curator of Rare Books and Manuscripts, and Kate Addleman-Frankel, the Gary and Ellen Davis Curator of Photography.
"We are delighted to collaborate with Professor Moisey to make available to the public a significant set of documentation on the topic of aerosol street art, drawn from the library's IGTimes archive," Reagan said. "These library-faculty partnerships are vital to Cornell's efforts to make the library's unique and historically valuable collections accessible to all."
Now on its 11th year, the digitization program has generated "enduring resources for digital scholarship" that are now more urgently needed by researchers in light of challenges posed by the COVID-19 pandemic, said Tre Berney, chair of the advisory group and director of Digitization and Conservation Services at Cornell University Library.
"The foundation of this program has proven even more important during this time because it removes barriers to access of physical materials by creating open, digital collections," Berney said.
The grants program will reopen for applications in January 2021. Faculty and graduate students from the College of Arts and Sciences are eligible to apply. More information can be found at Cornell University Library's Digital Consulting and Production Services website.
This story also appeared in the Cornell Chronicle.