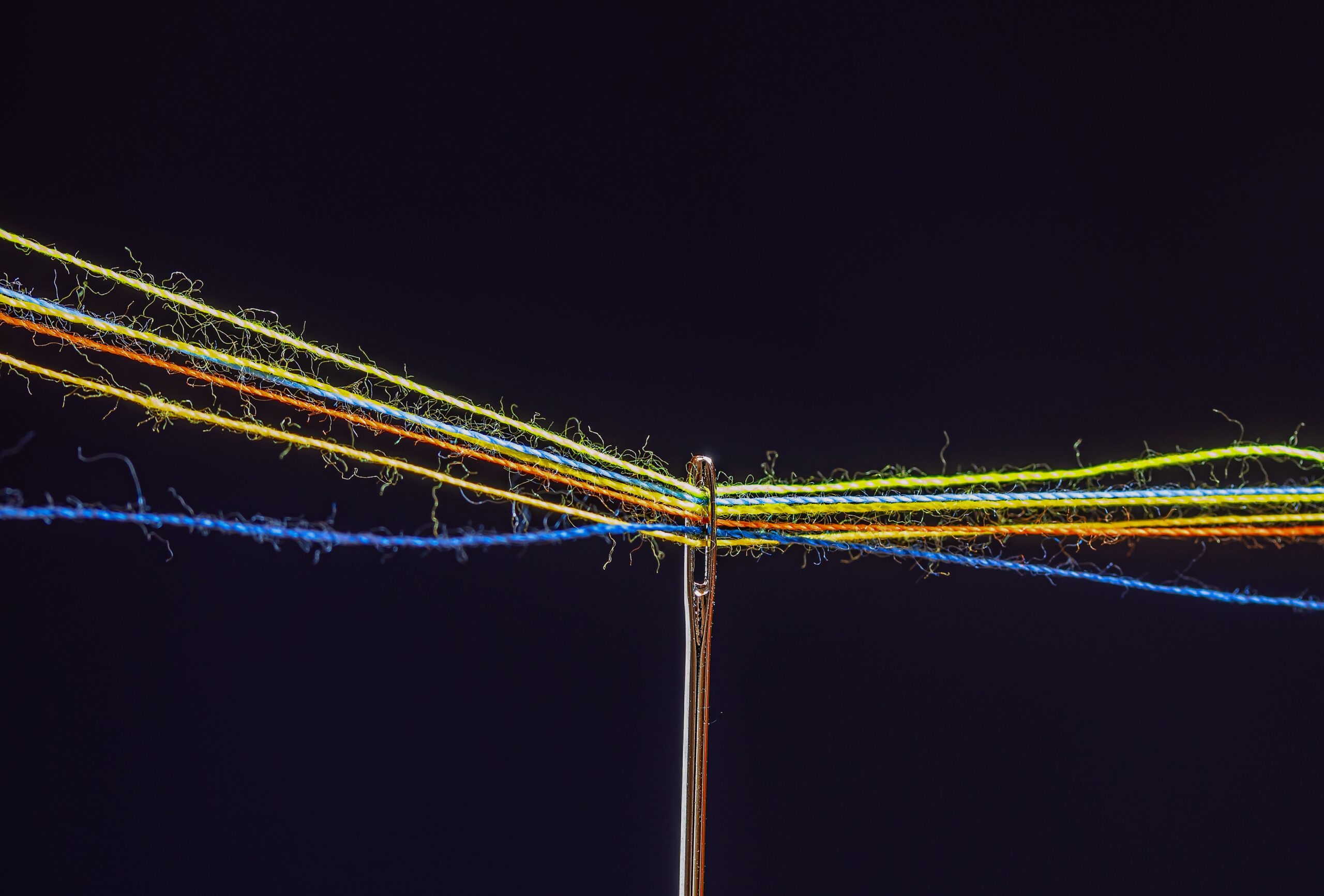 Histories, cultures, and social forces are woven into the clothes we wear and the fabrics decorating our homes, explains Marcie Farwell, the Gordon and Marjorie Osborne Textile Industry Curator of the Kheel Center for Labor-Management Archives.
To highlight these interconnections and to celebrate the storytelling power of art made from fabrics, Farwell is calling for submissions of artwork for the upcoming exhibit Threading the Needle: Weaving Traditions into Contemporary Textile Art, to open March 20, 2023, at Mann Library.
"We'd like to incorporate a diverse array of techniques, styles, and cultural traditions," said Farwell, who is co-curating the exhibit with Jenny Leijonhufvud, Mann Library's gallery and outreach spaces coordinator.
"We are looking for artists making art with an inclusive thought process and with a connection to sustainability," Farwell said.
Alongside pieces by contemporary artists, Threading the Needle also features artifacts and documents from Cornell University Library's Home Economics Archive: Research, Tradition, History (HEARTH).
The field of home economics that emerged in the United States in the early 1900s is a wellspring of information and inspiration for scholars and fiber artists alike, according to Farwell, who is also an artist.
"Home economics has a lot to teach us about care and using resources more wisely," she said. "We hope to expand the narrative by demonstrating that textile art techniques cross every kind of boundary – country, gender, race, and culture – and each one reveals its own unique story."
The deadline for submitting samples of artwork for consideration to Threading the Needle is Sept. 30. More details can be found on the Mann Library website.
Threading the Needle is part of series of exhibits organized by Cornell University Library titled Threads of History: Textiles at Cornell, which highlights different collections and topics related to textiles and clothing found in different Cornell University Library spaces, including the Kheel Center and Mann Library.
This story also appeared in the Cornell Chronicle.