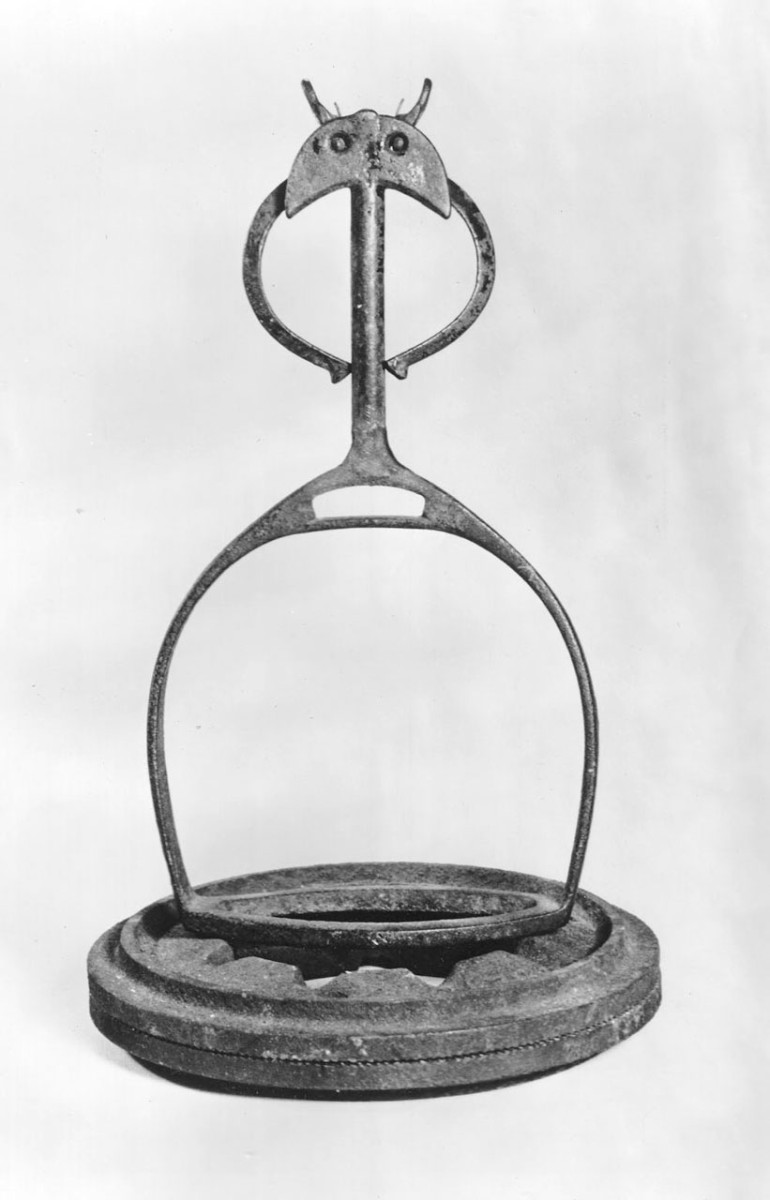 Norman Daly spent years chronicling the lost Iron Age civilization of Llhuros – its relics, its rituals, its poetry, its music – as well as the academic commentary it inspired.
But the thing that makes Llhuros most noteworthy as a civilization?
It never existed.
Daly wasn't an anthropologist or archaeologist, but an art professor who taught at Cornell for 57 years. In the late 1960s, he created more than 150 Llhuroscian "artifacts" from everyday materials and industrial detritus, all of it corroded and pre-aged to appear ancient, and he invented elaborate backstories about the culture that supposedly produced them. A small group of university and community collaborators helped him expand the project to include other kinds of media, such as sound and music.
In 1972, Llhuros was unveiled to the world in a one-of-a-kind exhibition at the A.D. White Museum of Art that didn't announce itself as a fictional creation. Visitors had to puzzle it out for themselves. Some were baffled. Some were angry. Most were delighted.
The exhibition garnered national media coverage and led to more showings throughout the U.S. and Europe. Daly continued to expand the world of Llhuros throughout the years, but by the time he died in 2008, most of it was sitting in storage.
This fall, Cornell University Library's Division of Rare and Manuscript Collections acquired a trove of archival materials documenting the creation of this fictional society, giving researchers and historians a detailed view into a unique project that is both an absurdist critique of academic anthropology and an attempt to draw crucial connections between the past and the present, highlighting the challenges – spiritual, political and environmental – that all societies struggle to address.
"As an archivist, and someone who's in charge of preserving the legacy of Cornell faculty, I saw right away that this was a collection that would be wonderful to have," said Evan Earle '02, M.S. '14, the Dr. Peter J. Thaler '56 University Archivist. "It documents just one tiny little sliver of Cornell's history. But it's a fascinating one."
Read the full story in the Cornell Chronicle.