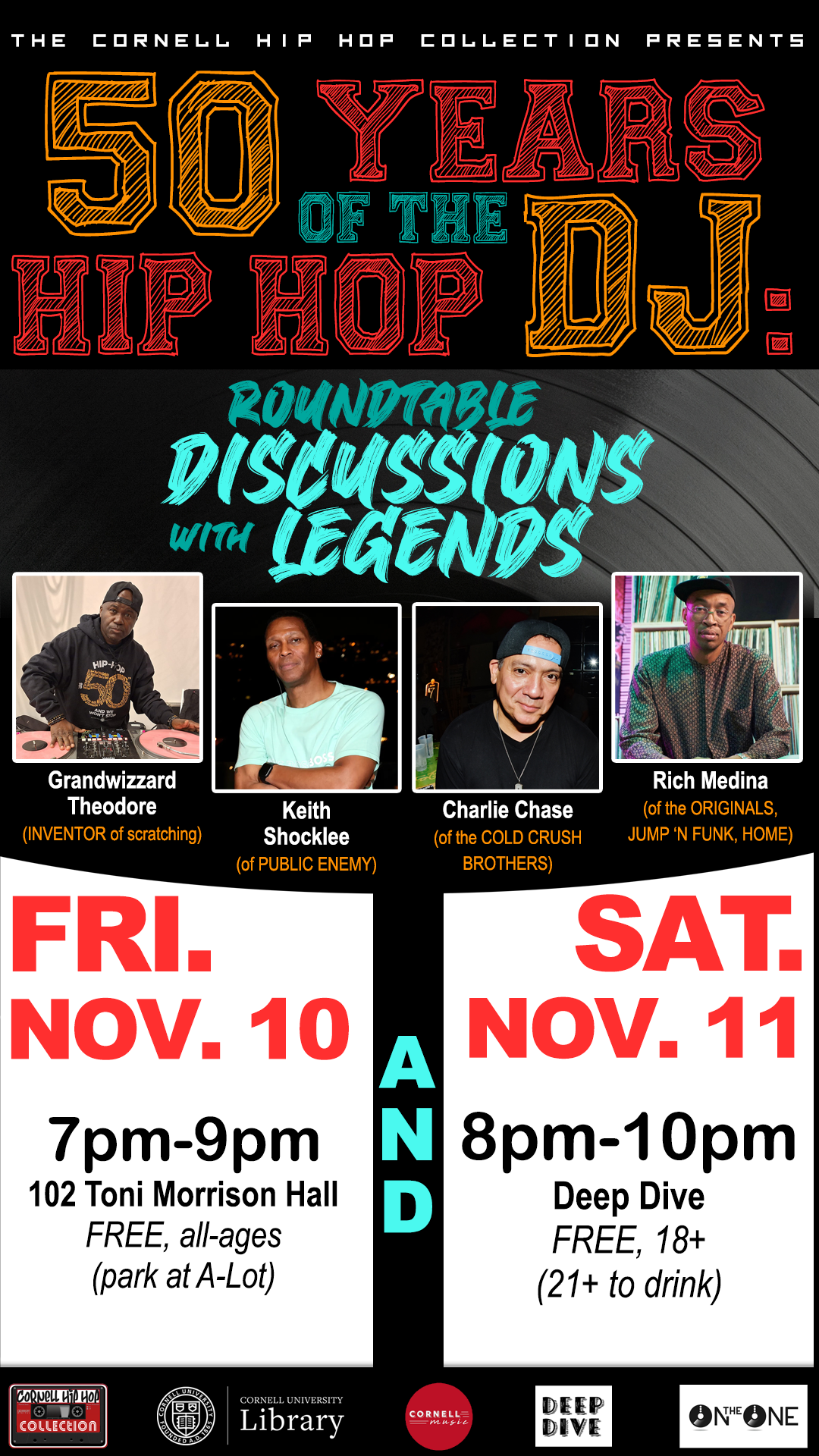 Nov. 10 and 11, the Cornell Hip Hop Collection is hosting roundtable discussions with internationally renowned DJs as part of its celebration of the 50th anniversary of hip-hop. Guest DJs include Keith Shocklee of Public Enemy; Charlie Chase of the Cold Crush Brothers; Grandwizzard Theodore, the inventor of scratching; and Cornell alumnus Rich Medina '92.
"This is a rare opportunity to get up-close and personal with some of the most historically important and culturally relevant DJs in music history," said Ben Ortiz, a professional DJ and a collections specialist of the Cornell Hip Hop Collection, which is kept in the Rare and Manuscript Collections of Cornell University Library. "They'll share life experiences as well as a few songs that are personally meaningful."
The roundtable discussions titled, "50 Years of the Hip Hop DJ: a Roundtable Discussion with Legends", will be held on Cornell's campus and in downtown Ithaca:
Friday, November 10, 2023, 7:00–9:00 p.m., 102 Toni Morrison Hall, North Campus, Cornell University
Saturday, November 11, 2023, 8:00–10:00 p.m., Deep Dive, 415 Old Taughannock Boulevard
The talks compliment a related exhibit organized by Ortiz in the Michael T. Sillerman '68 Rotunda, level 2B of Carl A. Kroch Library.