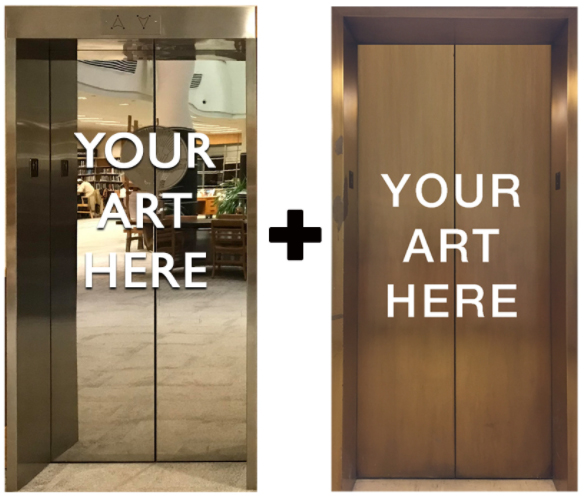 Cornell students, enter our contest for a chance to showcase your creativity on the first floor elevator doors in both Mann Library and Olin Library and to win a Cornell Store prize, valued at $100 (with gift receipt)! Winners will be chosen to have their artworks featured on the elevators in both locations, from April, 2022.
Entries will be judged both by visual appeal and by how well they fit our theme for 2022: "Connection."
Who's eligible: You must be a currently enrolled undergraduate, graduate, or professional school student at Cornell.
Deadline: April 11, 2022. The winners will be chosen by April 18.
How to submit: Use the submission form below to provide basic information about you and a paragraph describing how your entry supports the theme. Upload a high-resolution, digital file of your artwork. You must also attest that your work (including all images contained in it) is original and solely made and owned by you. Any inaccurate information could disqualify your submission. Multiple submissions are allowed.
Image file requirements and recommendations
File name must include your net ID, for example "cd58_TitleOfWork.jpg".
Final size of decal is 88 inches high x 42 inches wide (split down the middle to allow doors to open).
Portrait orientation works best.
File format must be vector (e.g. PDF, EPS, AI or SVG), or high-resolution raster, larger than 20MB (e.g. JPEG, TIFF, PSD).
If your image is a photograph, please provide the location where your photograph was taken (city, country, and landmark). Consideration will be given, in part, to the location where the photograph was taken and any legal restrictions on the use of images of individuals from that location.
The deadline has passed! We are no longer accepting submissions, but thanks for your interest!
Questions? Contact libcomm@cornell.edu.