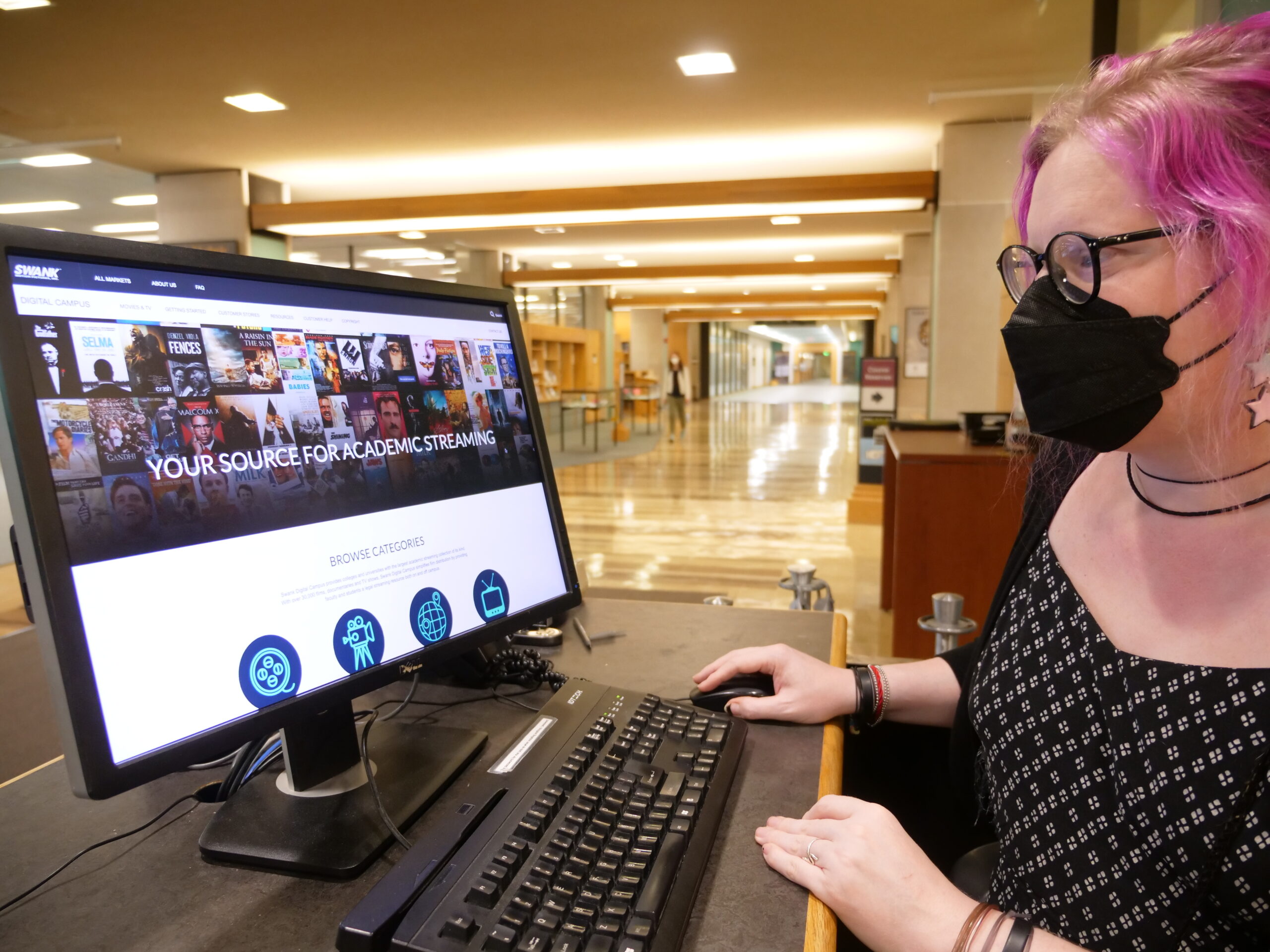 With nearly 100,000 newly added videos that Cornell students, faculty, and staff can stream directly on their devices, Cornell University Library has recently expanded visual resources for the campus community.
"We subscribe to a number of streaming video databases, and we just purchased a large number of perpetual-access licenses to video resources in a streaming video format, ensuring many of these materials will be part of our collection forever," said Andy Horbal, director of access services at Cornell University Library.
Streaming videos are particularly in demand for teaching, and they can also be integrated with course reserve materials upon the instructor's request.
"Instructors can tell us they would like to use a streaming video for class, and our media reserves staff will add a link to it in the course reserves section of their Canvas course page so that everything's in one place," Horbal said, referring to the learning management system used at Cornell.
From Hollywood blockbusters to independent documentaries and instructional videos, the library's visual resources run the gamut and are in demand for a variety of courses.
"Math, ESL, LGBTQ studies – anything that you can picture there being a movie or documentary about, we've probably had a course reserve request from that discipline," said Jessa Eris, course reserves systems and technology coordinator. 
"If we don't already own it, faculty can send us a request and we'll do our best to purchase or license it," she said.
Instructors can request videos for course reserve by emailing culmediareserves@cornell.edu.
Any Cornell University student, faculty, or staff can also recommend the purchase or licensing of videos not currently in the library's collection through an online form.
This story also appeared in the Cornell Chronicle.