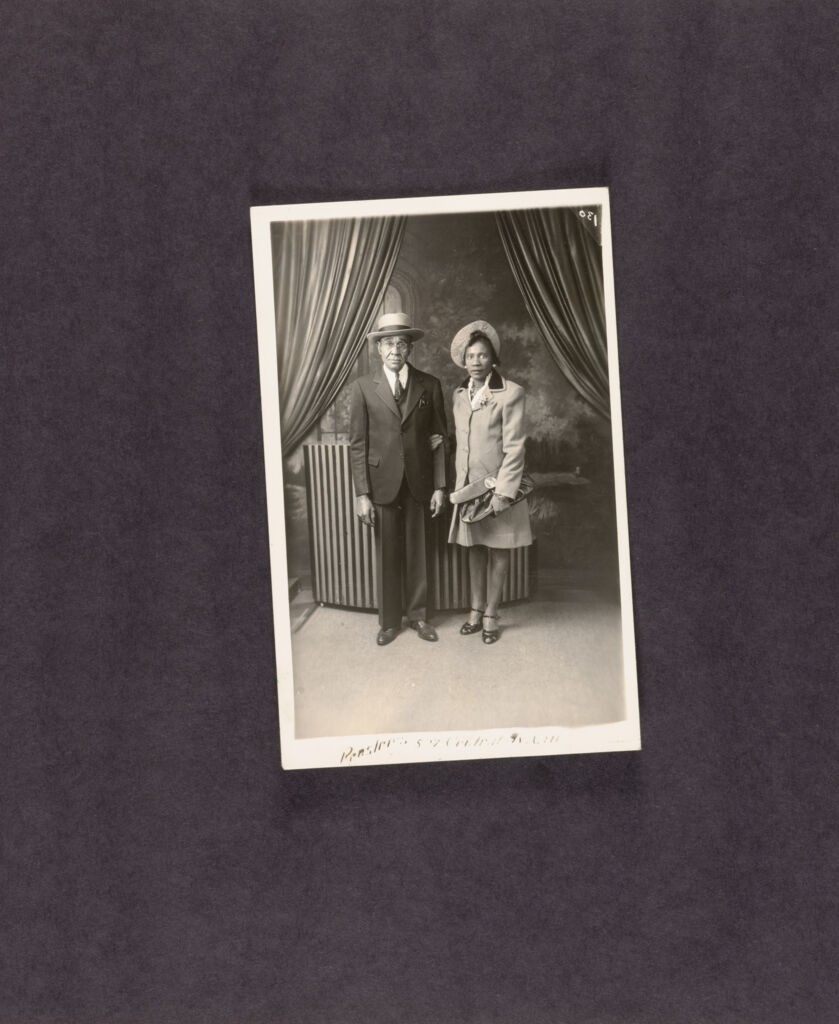 A doctoral student researching Black life in the U.S. after the abolition of slavery, Victoria Baugh was fascinated by the hundreds of studio portraits in the Loewentheil Collection of African-American Photography at Cornell University Library.
In this collection of images of illustrious but mostly unidentified Black men and women, Baugh saw an opportunity to draw connections among the photographs and to bring attention to the exuberance of Black life in the 19th century.
"I wanted to highlight narratives of joy and success, community and care, while building a digital database that would allow people to search photographs with those moments in them," said Baugh, a student in the field of literatures in English.
With training on curating and building a digital exhibit provided by Cornell University Library's Summer Digital Humanities Fellowship, metadata on the Loewentheil Collection provided by specialists in the library's Digital Consulting and Production Services department, and guidance from Africana Collections curator Eric Acree, Baugh started building a website called Revisualize Archives to share her findings.
Intensive, annual library programs empower students including Baugh, strengthening their core research skills while providing advanced tools and methods for scholarship. These immersion programs are offered for graduate students in a range of disciplines.
Organized by Olin and Uris libraries, the Humanities and Social Sciences Doctoral Student Immersion Program will be held Jan. 13-14 and 18-19, 2022. It is currently accepting applications, with a Dec. 3 deadline.
"We designed the January immersion program to help Ph.D. students in the humanities and humanistic social sciences gain the skills they need to be effective 21st century scholars – skills they won't learn in coursework, like citation management, digital privacy and file management, and understanding copyright,"said Susette Newberry, co-director for scholarship and learning services at Olin and Uris libraries.
"Our program creates a peer learning community where they can learn research and information management skills from library specialists," she said.
The Researcher's Toolkit, an immersion program for graduate students in engineering and the physical and life sciences, highlights tools and methods specific to the sciences, from managing data to doing comprehensive literature reviews to creating a strong online scholarly presence. This program is now open for registration for the spring semester.
The Summer Digital Humanities Fellowship – organized by the Digital Colab in Olin Library – trains students in innovative technological approaches to research, including quantitative text analysis, geographic information systems, data visualization, digital publishing and digital exhibits, among others.
The program will open for applications in the spring, and interested individuals can get updates by signing up for the Digital CoLab's newsletter.
"In the CoLab, we adopt an approach that says 'We're all learners; we're all teachers,' and we strive for an environment where everyone can feel comfortable asking questions, expanding their knowledge and contributing their own insight," said Eliza Bettinger, who heads the Digital CoLab and serves as the lead librarian for digital scholarship at Cornell University Library.
"The best way to learn new skills is in community with fellow researchers," Bettinger said. "Particularly when it comes to unfamiliar digital skills and tools, there's no better cure for self-doubt than observing closely and playing a part in the struggles, victories and challenges of one's peers."
History doctoral student Claire Cororaton, for example, was able to gain experience in interactive mapping techniques through the summer fellowship.
As part of her research on the American occupation of the Philippines during the late 19th and early 20th centuries, she charted changing provincial boundaries on old maps of the Philippine region of Mindanao.
Rob Kotaska, coordinator of the Map and Geospatial Information Collection in Olin Library, helped locate and digitize archival Philippine maps, and Keith Jenkins, a geospatial librarian based in Mann Library, taught Cororaton how to use software such as QGIS to merge different maps and create a dynamic visualization of changing boundaries.
"This project was kind of my first foray into spatial history methods, and it gave me a different feeling for the materials I was working with," Cororaton said. "The CoLab was a good intellectual community to test things out."
This story also appeared in the Cornell Chronicle.