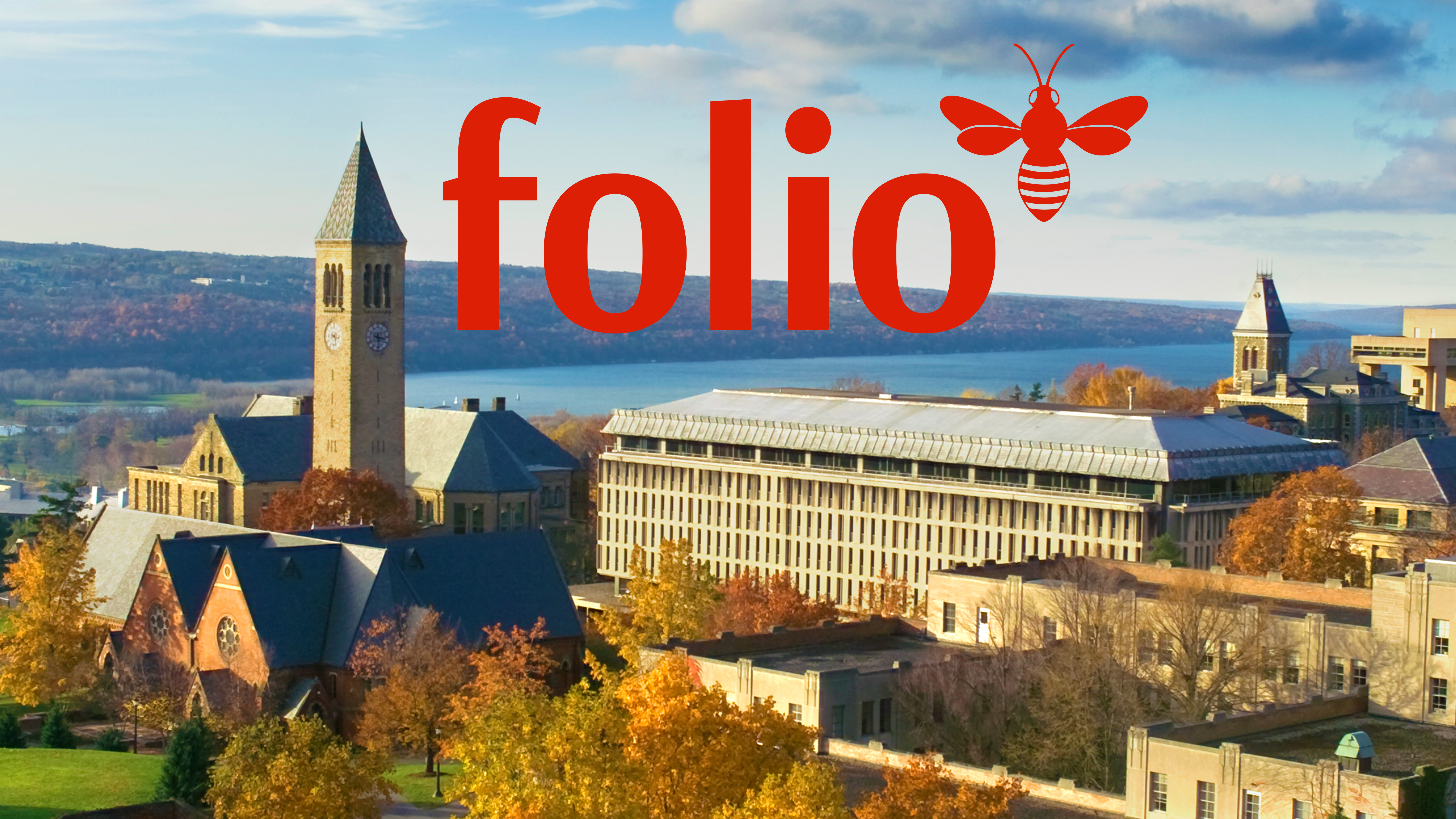 At the start of July, Cornell University Library made a giant leap to the future by implementing an innovative integrated library system (ILS) called FOLIO, becoming the first large research library in the world to migrate to the platform.
Since 2016, Cornell University Library has been collaborating with institutions around the world to develop the new ILS, which is a complex suite of software for running services and operations—from ordering, paying for, cataloging, and lending out materials to analyzing resource use across physical, digital, local, and remote collections. An acronym for "The Future of Libraries Is Open," FOLIO is envisioned as a sustainable, community-driven alternative to proprietary ILS products that are costly to purchase and maintain and are subject to vendor control.
The open source and collaborative nature of FOLIO aligns with Cornell University Library's commitment to open access and the wide sharing of knowledge, according to Simeon Warner, associate university librarian for information technology.
FOLIO also offers improved functionality and greater freedom and flexibility.
"It's a very dynamic system. We are not at a vendor's mercy for how it's going to work, and we're also not locked into the way that it works right now," Warner said. "We can request that the FOLIO community develop a new feature or we could develop it ourselves and contribute it to the community."
Since the start of the FOLIO project, Cornell University Library staff members have been working with colleagues in other libraries to develop and improve various functionalities of the platform—from managing metadata and enhancing how library holdings are described and made discoverable, to safeguarding the privacy of patrons. More than a hundred institutions around the world are now part of the ongoing FOLIO partnership.
The library's switch to the open source system is a milestone not just for Cornell but for the global library community, according to Debra Howell, director of information technology operations at Cornell University Library.
"Cornell is the first large research library in the world to go live with FOLIO, and others are learning from our experience," Howell said.
"In implementing a software system of this size and complexity, we had a very smooth go-live experience," she added. "This is attributable to the dedication of our staff from every part of the library."
Howell also mentioned the support provided by Cornell Information Technologies (CIT) in integrating FOLIO with other software systems used at Cornell. "It was an ensemble cast," she said.
Community support and collaboration is vital to libraries now more than ever, especially when it comes to sharing ever-growing electronic resources, according to Warner.
"It's essential to understand that a library like Cornell's has never operated alone," he said. "Now, FOLIO provides us a foundation to move forward in the way that libraries work together—and that's exciting."
This story also appeared in the Cornell Chronicle.