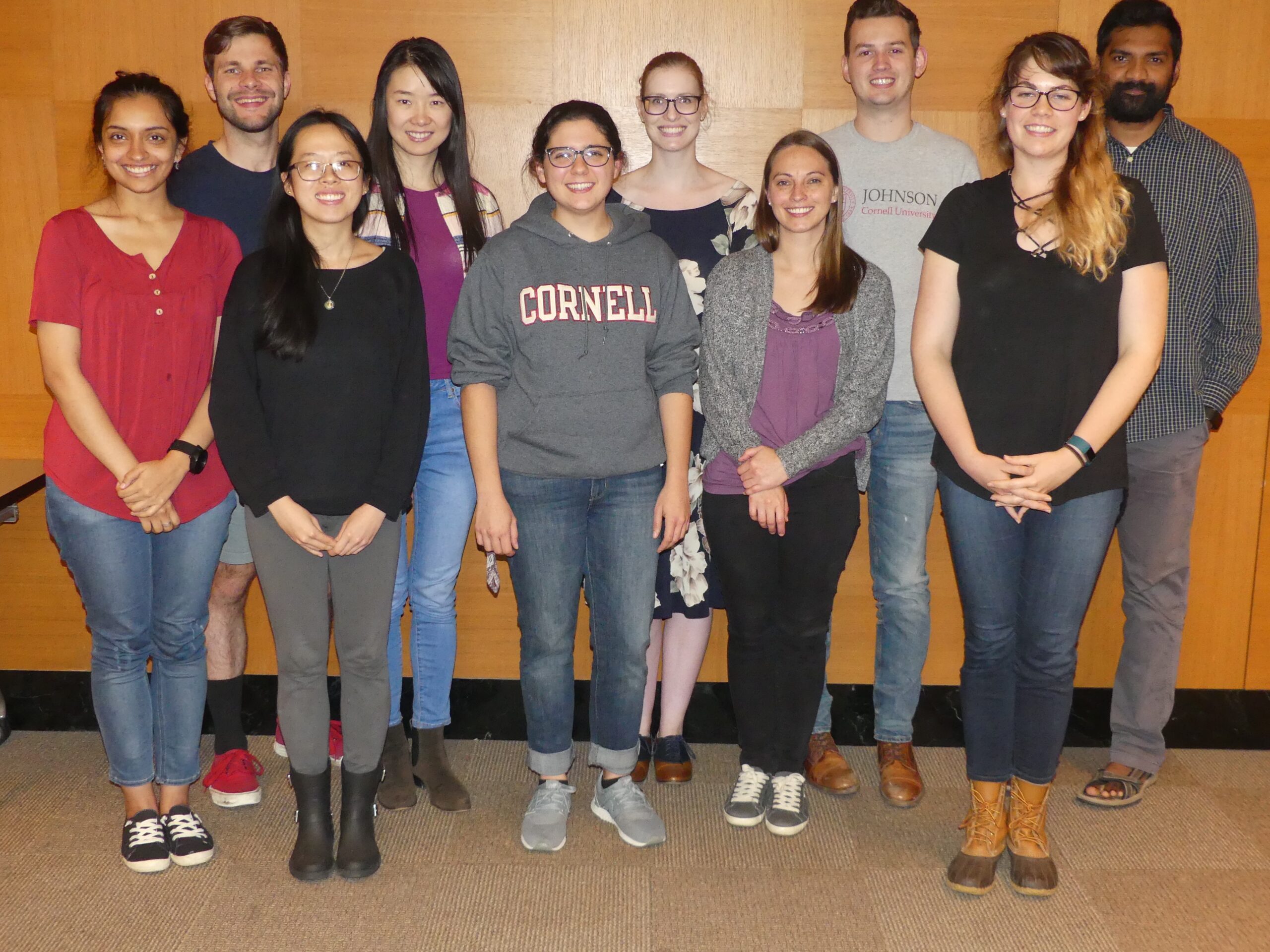 Can years of highly specialized research be boiled down to a five-minute talk that sparks the interest of a general audience?
Since 2015, through a program called SPARK (Scholars Present about Research and Knowledge) Talks, Cornell University Library has been providing graduate students and post-doctoral researchers with opportunities to connect with the public and with colleagues in other fields. Through an application process, these students get coached by seasoned faculty in how to deliver presentations that are creative, engaging, and jargon-free.
This year, SPARK Talks' theme was diversity, and nine scholars from a wide range of fields presented on Oct. 18 at 160 Mann Library: Casey Ching, civil and environmental engineering; Janani Hariharan, soil and crop sciences; Jessica Huisi Li, management and organizations; Angus McKenzie, accounting; Marika Nell, civil and environmental engineering; Julia Nolte, human development; William Pennock, civil and environmental engineering; Renee Sifri, chemistry and chemical biology; and Teddy Samuel Yesudasan, plant breeding and genetics.
To prepare for their talks, they participated in workshops led by Nathan Lindberg, lecturer of writing and oral communication at the John S. Knight Institute for Writing in the Disciplines, and Traci Nathans-Kelly, senior communications lecturer in the College of Engineering.
"The faculty were amazing in helping us improve the small details to really elevate our presentations," said Julia Nolte, who also participated in last year's SPARK Talks. "The program harnessed skills from such a wide range of departments, which really shows how the libraries are using all the resources they have to help graduate students."
Apart from representing a variety of ideas, fields, and methodologies, this year's theme also resonated on a political level for Janani Hariharan, whose presentation was titled "Biodiversity and Social Diversity."
"There's a diversity problem and other social problems that consistently plague science and academia as a whole," he said. "People's socio-political histories are what causes them to behave and think the way they do, affecting how our research will be received on a larger scale."
With reporting by Annie Fu, student communications assistant.