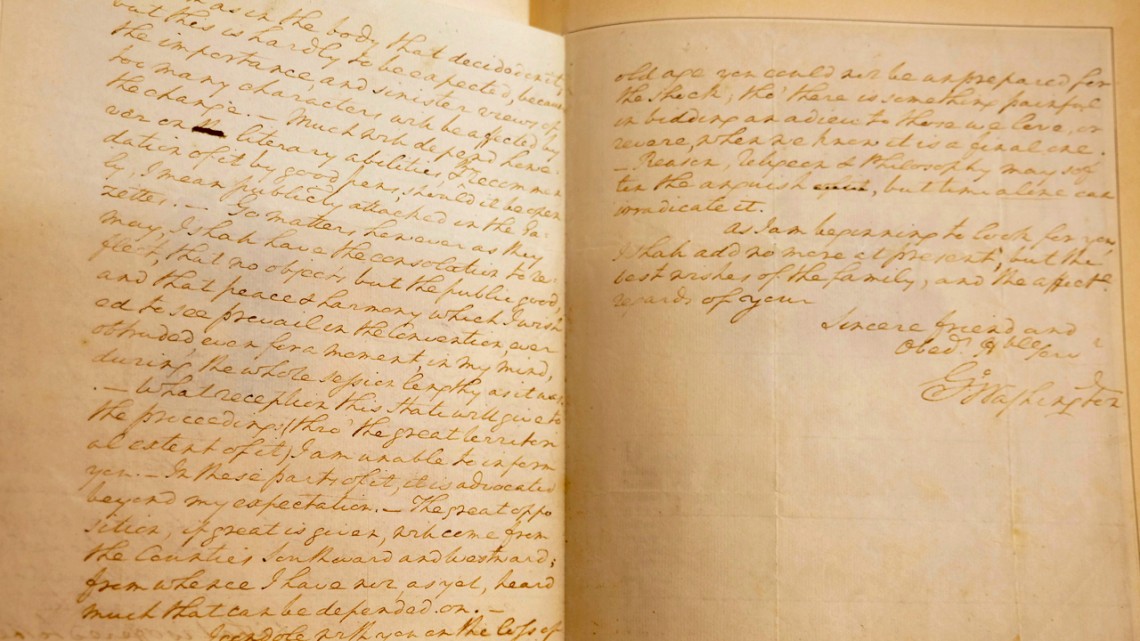 Constitution Day, Sept. 17, is a chance for all Americans to celebrate this nation's founding document. And Cornell University Library's Division of Rare and Manuscript Collections has a letter – handwritten by the "Father of our Country" himself – that offers some insight into the convention that produced that document.
On Sept. 17, 1787, delegates at the Constitutional Convention in Philadelphia finished drafting the Constitution of the United States. But George Washington, who led the gathering, knew it was only the beginning of a long, uncertain process.
"The Constitution that is submitted is not free from imperfections; but there are few radical defects in it as could well be expected, considering … the diversity of interests which were to be reconciled," he wrote in the letter dated Oct. 10, 1787, to Col. David Humphreys, a former aide-de-camp.
"It's an important document," said Cornell Professor Emerita Mary Beth Norton. It reveals Washington's thoughts about the Constitution, his concerns about strong opposition and his acknowledgement of the role of eloquent advocates.
"He was right," Norton said. "Opponents attacked it in newspapers all over the country, but there were many 'good pens' supporting it, like Alexander Hamilton, James Madison and John Jay."
Washington's letter is part of the Nicholas H. Noyes '06 and Marguerite Lilly Noyes Collection . It represents a pivotal time – soon before ratification of the Constitution in June 1788, and the election of Washington as the first president in 1789. The full text of the letter is available online .