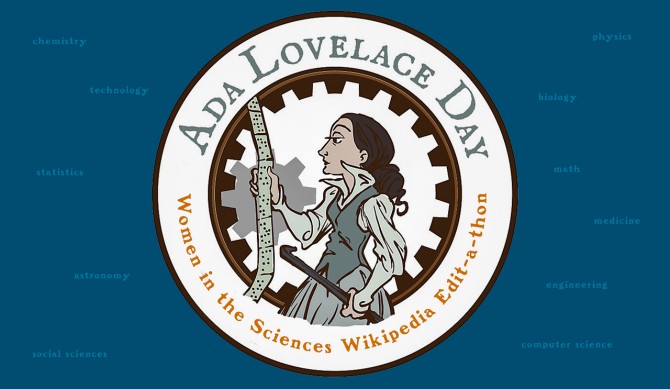 Fewer than 18% of biographies on Wikipedia are about women, but that can be changed, according to Selena Bryant and Wendy Wilcox of Cornell University Library.
Bryant and Wilcox aim to boost the Wikipedia representation of women in STEM fields during "Ada Lovelace Day: Women in the Sciences Wikipedia Edit-a-thon," scheduled for Oct. 6, noon to 5 p.m., in 160 Mann Library, in advance of the international celebration honoring women scientists.
The edit-a-thon is open to all, and previous Wikipedia-editing experience isn't necessary.
One need not look far to see who's missing from the popular online encyclopedia, according to Bryant, a teaching and learning librarian at Mann Library.
"Compared to Cornell male professors," she said, "a large number of women professors at Cornell don't have Wikipedia pages, and it's a reflection of the greater issue."
Wilcox, an access librarian for Olin and Uris libraries, added: "We're going to systematically go through women in the sciences at Cornell to see if they have Wikipedia pages or if there's missing information to add to their profiles."
The event will be family- and community-oriented, with pizza and other refreshments, as well as activities in the adjacent makerspace, said Wilcox, who will be accompanied by her husband and their teenaged daughters.
"We're hoping to build camaraderie and to make connections to role models," Wilcox said, "especially with high school students and college students or faculty who are working in the sciences."
This story also appeared in the Cornell Chronicle.